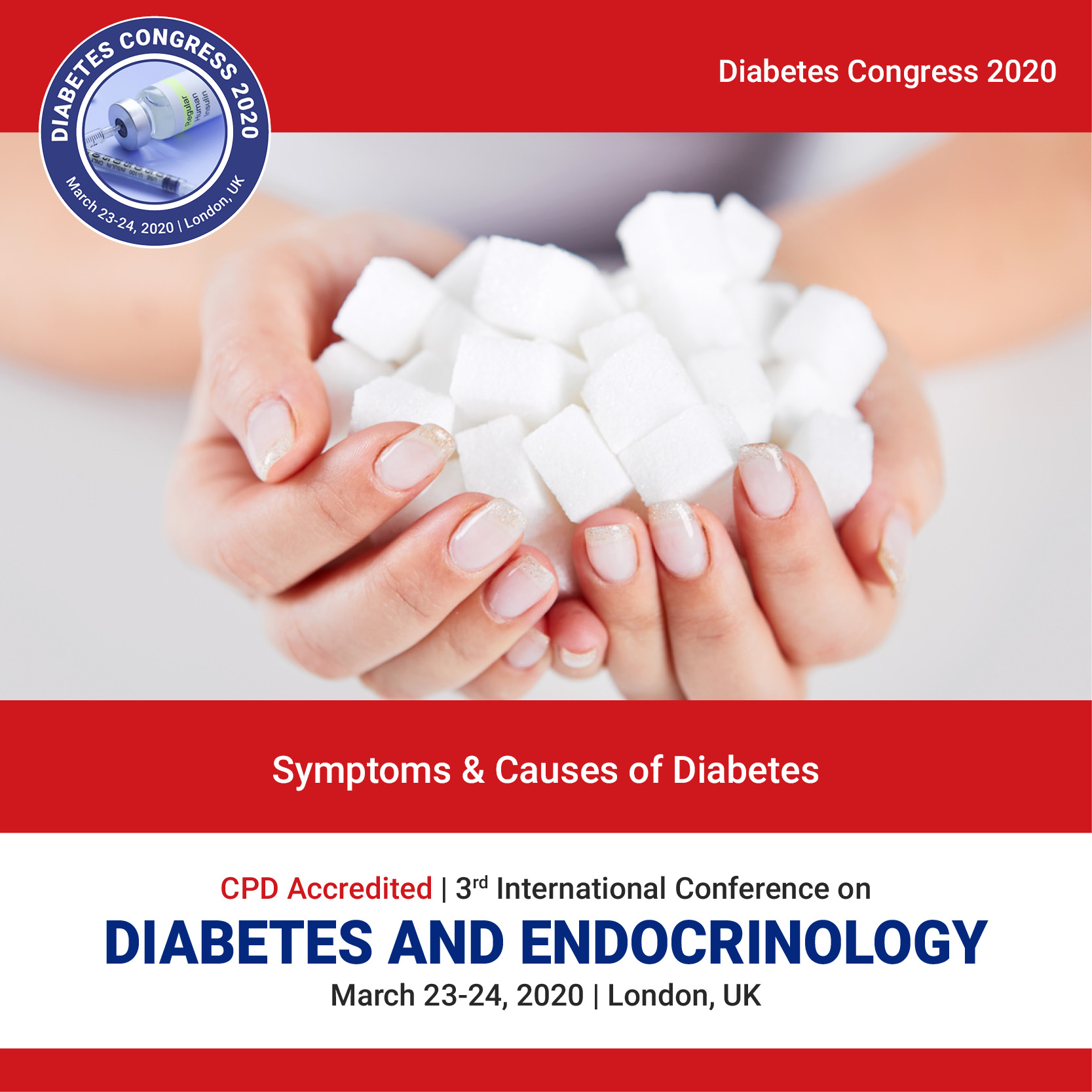 Symptoms of type 1 diabetes can start quickly, matter of weeks. Type 2 diabetes often develops slowly –over the course of several years- so mild you might not notice them. In type 2 diabetes people do not notice until they have diabetes related health problems, such as blurred vision or heart problems.
Causes for type 1 diabetes are the immune system mistakenly attacks and destroys insulin producing beta cells in the pancreas, genetic and environmental factors
Causes for type 2 diabetes are:
· Obesity, physical inactivity
· Insulin resistance
· Genes and family history
Gestational diabetes is the result of hormonal changes during pregnancy this can cause high blood sugar, women who are overweight when they get pregnant more likely to get gestational diabetes.
Diabetes Conferences | Conferences on Diabetes | Meetings on Diabetes | Endocrinology Conferences | Diabetes Mellitus| Pancreas | Congress on Diabetes | Euro Diabetes Conferences | Obesity