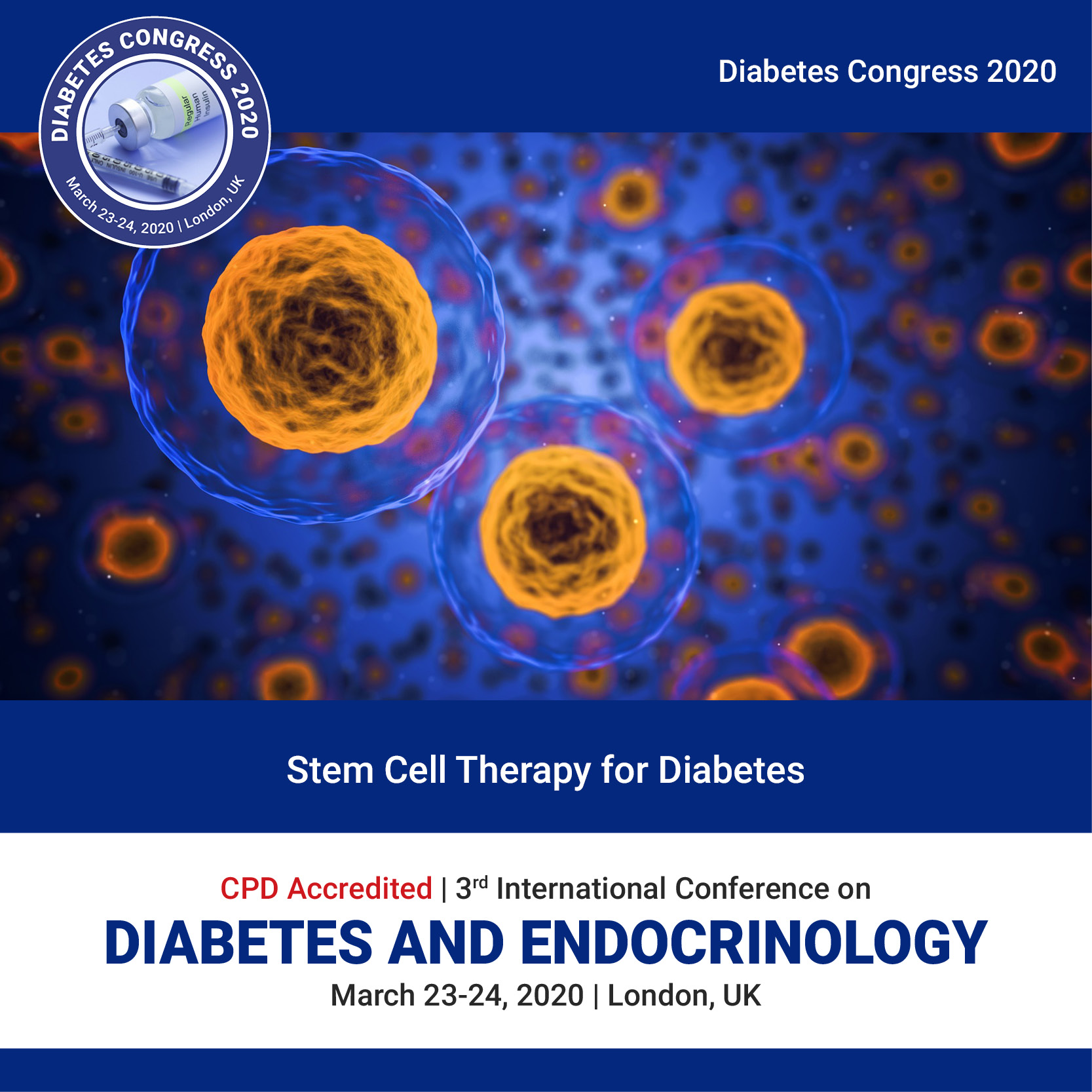 Stem Cell Therapy can be used for both, Type 1 and Type 2 Diabetes. One of the most promising strategies to treat diabetes is to transplant beta cells, which sense blood sugar levels and produce insulin to reduce them. Patients with type 1 diabetes would benefit because new beta cells would replace the ones they would lost to disease. Type 2 patients could increase their body's ability to produce insulin, lowering blood sugar levels and alleviating the need for injections. Pluripotent stem cells are a promising source of cells to replace damaged tissue by transplantation, but we need to be able to produce large quantities of well-differentiated cells. To get success in the use of stem cell and /or gene therapy for diabetes must satisfy these aspects:
· Cure of hyperglycemia
· Response to glucose tolerance test
· Weight gain
· Evidence of appropriate C-peptide secretion
· Presence of insulin storage granules in the treated cells.
Diabetes Conferences | Conferences on Diabetes | Meetings on Diabetes | Endocrinology Conferences | Diabetes Mellitus| Pancreas | Congress on Diabetes | Euro Diabetes Conferences | Obesity