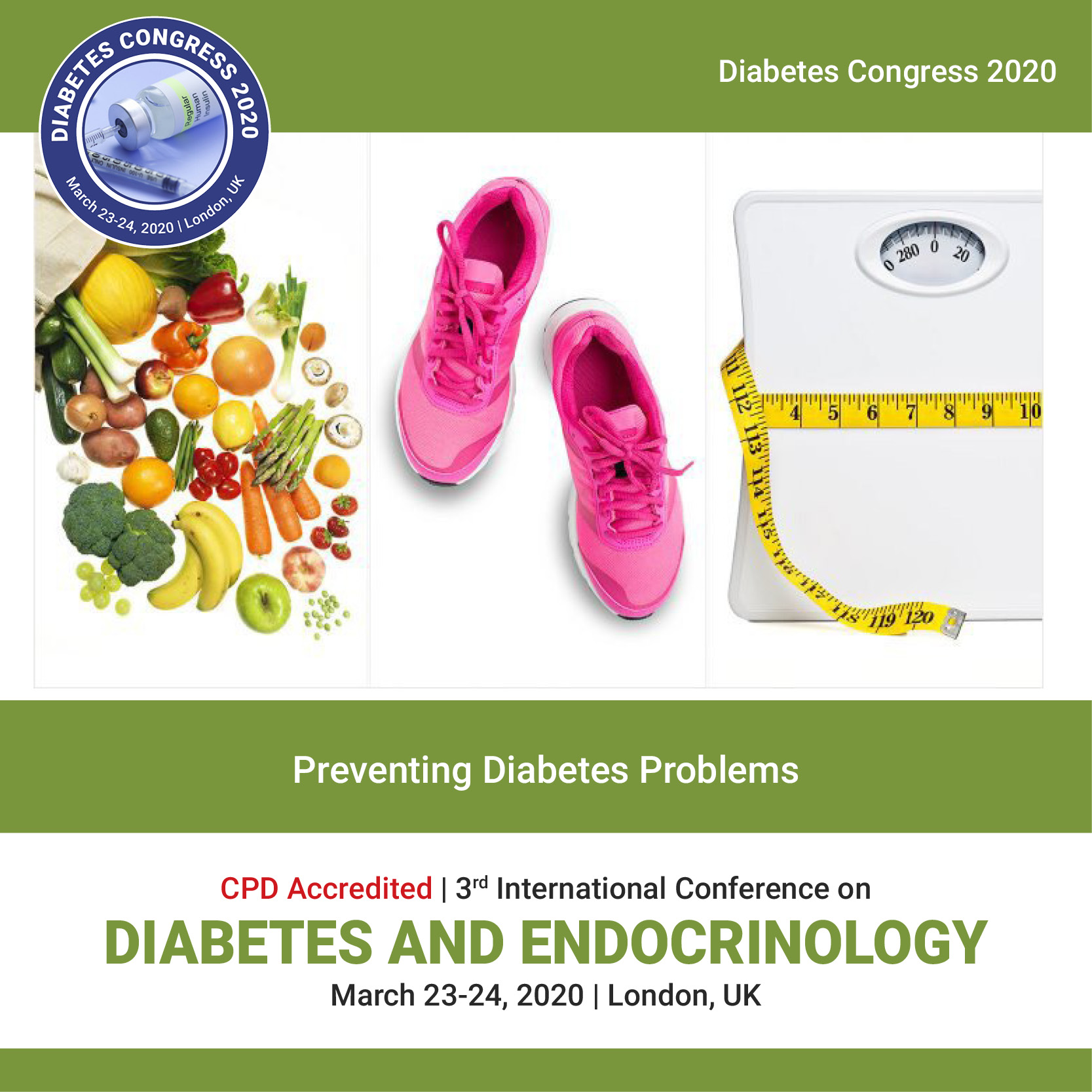 Diabetes problems can lead to serious disorder and even death, which is why prevention is so important. Diabetes complications can be divided into two categories:
· Acute (sudden)
· Chronic (long-term)
In Acute complications Diabetic Ketoacidosis (DKA), Hyperglycemic hyperosmolar non-ketotic syndrome (HHNS) may occur at any time in the course of the disease. For prevention take your medication, keep hydrated, balanced diet, and monitor blood sugar closely.
Chronic complications are cardiovascular, eye, nerve damage, kidney damage. These patients may have signs of complications at the time of diagnosis.
Prevention:
· Maintain intensive control of blood sugars.
· Control your blood pressure.
· Visit your doctor at least once in a year for blood tests.
· Get plenty of fibre.
· Lose extra weight.
· Get more physical activity.
Diabetes Conferences | Conferences on Diabetes | Meetings on Diabetes | Endocrinology Conferences | Diabetes Mellitus| Pancreas | Congress on Diabetes | Euro Diabetes Conferences | Obesity