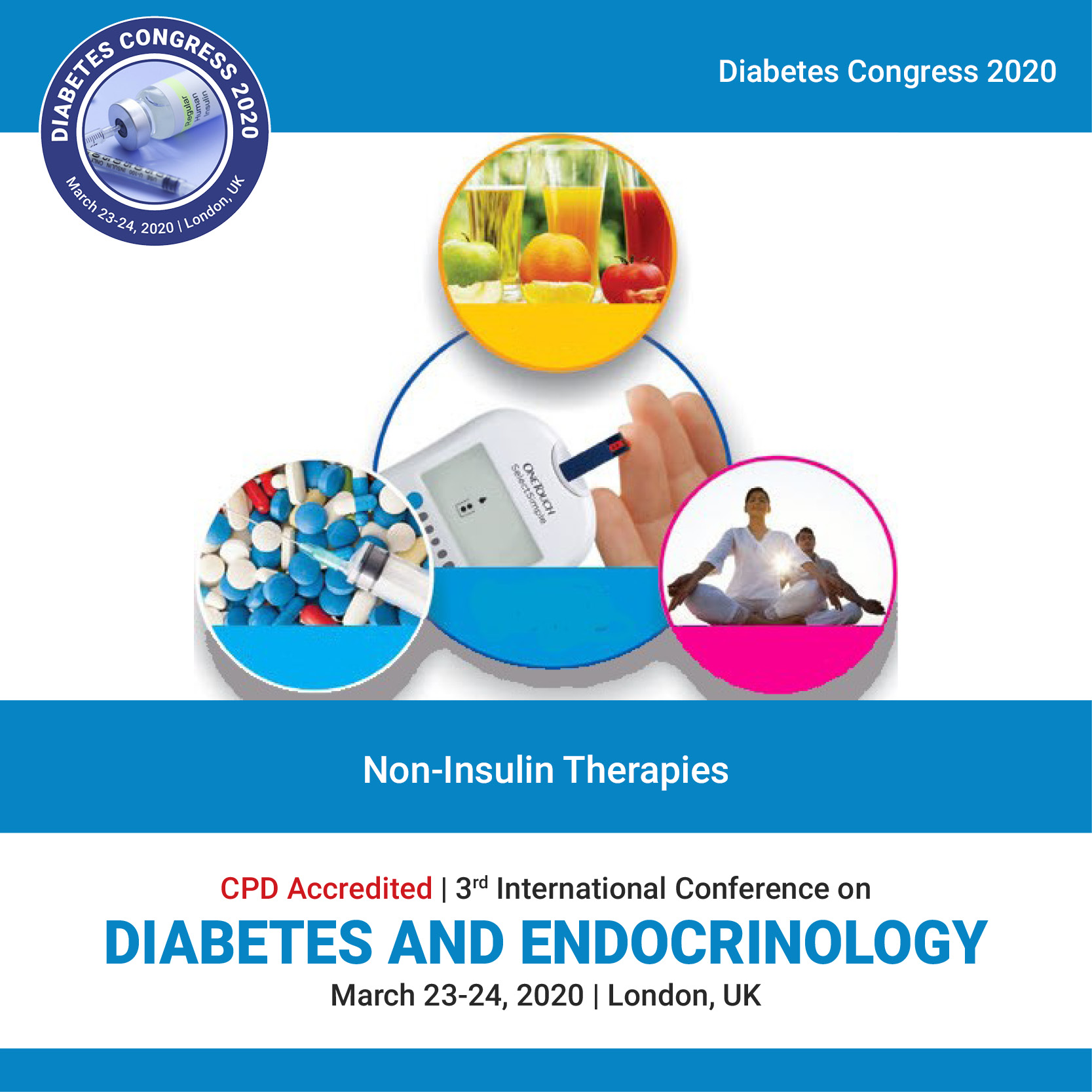 A wide variety of non-insulin treatments are available for people with type 2 diabetes. To manage type 2 diabetes Eat a well-balanced diet, get regular exercise, maintain a healthy weight, some of the most common oral medication options are:
· Metformin
· Thiazolidinedione's
· Insulin releasing pills
· Starch blockers
· Incretin based therapies
· Amylin analogs
Initially, a doctor recommends a low dosage of pills. Depending on how the individual's blood sugar levels respond to the concentration, the doctor may gradually increase the dosage.
Diabetes Conferences | Conferences on Diabetes | Meetings on Diabetes | Endocrinology Conferences | Diabetes Mellitus| Pancreas | Congress on Diabetes | Euro Diabetes Conferences | Obesity