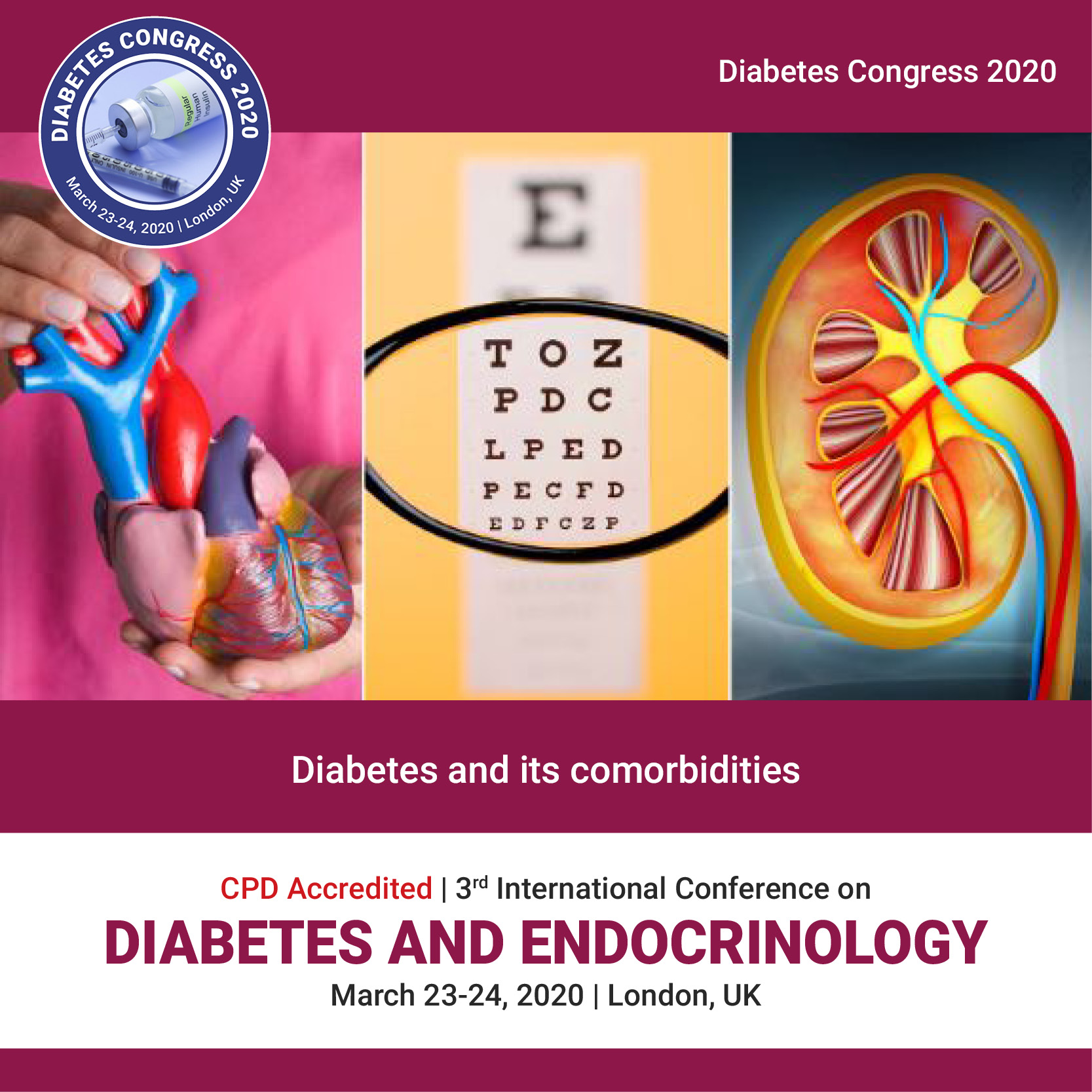 Comorbidity means occurrence of one or more chronic conditions in the same person with an index disease, occurs frequently among patients with diabetes.
Diabetes related comorbidities are:
· Cardiovascular diseases
· Cancer
· Non-alcoholic fatty liver disease
· Obesity
· Retinopathy
· Nephropathy
· Diabetic foot
Type 2 diabetes is usually intricate by other medical conditions. To prevent comorbidities in diabetes control your body weight to prevent obesity, stop smoking, Exercise, maintain adequate sleep, reducing stress and inflammation in your body.
Diabetes Conferences | Conferences on Diabetes | Meetings on Diabetes | Endocrinology Conferences | Diabetes Mellitus| Pancreas | Congress on Diabetes | Euro Diabetes Conferences | Retinopathy | Obesity